Joseph Torri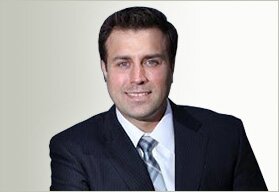 8 Reviews
"I was referred by a friend to Joseph Torri that hired him for his case, I was very happy with the service he gave me, having him in court with me helped me get custody of my child. I would highly recommend Joseph Torri for legal services."
-
A Child Custody Client
---
"I hired Torri law office to handle my personal injury case. I was impressed the moment I walked into his office. The office staff was professional knowledgeable and friendly. I have never been involved with a personal injury case so I wasn't quite sure what to expect. Anytime I had a question or I was unclear about anything Mr. Torri was quick to respond to phone calls and answer any questions or concerns I had. I would highly recommend him." -
Bonnie Ann
---
"Mr. Torri is an excellent attorney. Divorce is hard enough without worrying about the legal aspects especially when children are involved. When I retained Mr. Torri the stresses with regards to the legal aspects were eliminated. He was professional and was precise with his legal advice. He made a hard situation bearable. I would highly recommend him. Thanks Mr. Torri." –
Tamra
(More)
8 Reviews
"Community property laws can be complex, and practicing family law in community property states requires increased attention and skills. I endorse this attorney." -
Robert Milesnick, Family Law Attorney in Vancouver, WA
---
"I endorse this lawyer. A very well respected and competent lawyer in the community." -
Jeremy Earle, Defective and Dangerous Products Attorney in Broomfield, CO
---
"This lawyer is tough and talented. I endorse this lawyer." -
Jill Rogers, Divorce / Separation Lawyer in Phoenix, AZ
---
"I endorse Attorney Torri. He is a zealous advocate for his clients and a credit to the profession." -
Mildred Phillips, Bankruptcy Attorney in Dedham, MA
(More)
20 Reviews
Joseph Torri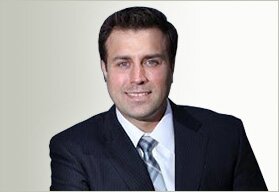 8 Reviews

Joseph Torri received his undergraduate degree from California State University, Fullerton, graduating with a Bachelor of Arts in Criminal Justice with a minor in Speech Communication.
While at undergraduate college, Mr. Torri was on the speech and debate team, as well as, President of the Criminal Justice Student Association. Mr. Torri attended law school at Western State University College of Law in Fullerton, California. While in law school, he was on the moot court team where he competed in a state competition and was one of the finalists based on his writing and oral advocacy. Mr. Torri also was on the dean's list at both California State University, Fullerton, and in law school at Western State University College of Law. After obtaining his license to practice law in 2004, Mr. Torri has worked with both the Riverside County Office of the Public Defender and the San Bernardino Office of the District Attorney. Mr. Torri started working privately in 2009 with his vast litigation and jury trial experience from his criminal law background by handling family law, immigration and probate matters, in addition to his criminal cases, giving him several years of valuable experience to handle these types of cases.
As a lawyer with significant litigation experience, Mr. Torri is fully prepared to handle cases involving family law matters, as well as, any criminal matters.
Attorney Joseph Torri is able to practice law within the California state courts and the United States District Court, Central District.
"I was referred by a friend to Joseph Torri that hired him for his case, I was very happy with the service he gave me, having him in court with me helped me get custody of my child. I would highly recommend Joseph Torri for legal services."
-
A Child Custody Client
---
"I hired Torri law office to handle my personal injury case. I was impressed the moment I walked into his office. The office staff was professional knowledgeable and friendly. I have never been involved with a personal injury case so I wasn't quite sure what to expect. Anytime I had a question or I was unclear about anything Mr. Torri was quick to respond to phone calls and answer any questions or concerns I had. I would highly recommend him." -
Bonnie Ann
---
"Mr. Torri is an excellent attorney. Divorce is hard enough without worrying about the legal aspects especially when children are involved. When I retained Mr. Torri the stresses with regards to the legal aspects were eliminated. He was professional and was precise with his legal advice. He made a hard situation bearable. I would highly recommend him. Thanks Mr. Torri." –
Tamra
(More)
8 Reviews
"Community property laws can be complex, and practicing family law in community property states requires increased attention and skills. I endorse this attorney." -
Robert Milesnick, Family Law Attorney in Vancouver, WA
---
"I endorse this lawyer. A very well respected and competent lawyer in the community." -
Jeremy Earle, Defective and Dangerous Products Attorney in Broomfield, CO
---
"This lawyer is tough and talented. I endorse this lawyer." -
Jill Rogers, Divorce / Separation Lawyer in Phoenix, AZ
---
"I endorse Attorney Torri. He is a zealous advocate for his clients and a credit to the profession." -
Mildred Phillips, Bankruptcy Attorney in Dedham, MA
(More)
8 Reviews